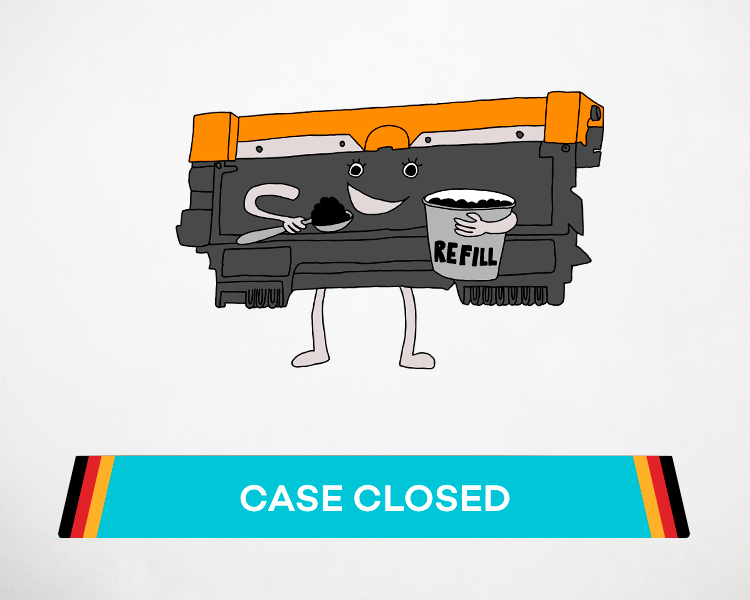 Canon loses patent dispute before the Federal Court of Justice of Germany

The German printer cartridge producers wta Carsten Weser GmbH and KMP PrintTechnik AG yesterday achieved a pioneering victory before the Federal Court of Justice in Karlsruhe.

Despite previous defeats at district court level and at the Higher Regional Court in Düsseldorf, Germany's highest legal authority yesterday ruled in favour of the recycling industry and consequently also in the interest of the consumer.
The point of contention in "Dongle Gear" lawsuit
The point of contention in the so called "Dongle Gear" lawsuit was the EU-Patent 2 087 407, obtained by Canon. The patent covers the coupling piece that is attached to the toner drum and used to connect the printer's drive unit.

During the recycling process, wta and KMP have replaced said coupling piece (and the accompanying gearwheel) with appropriate new parts from suppliers and they have also installed rebuilt toner cartridges.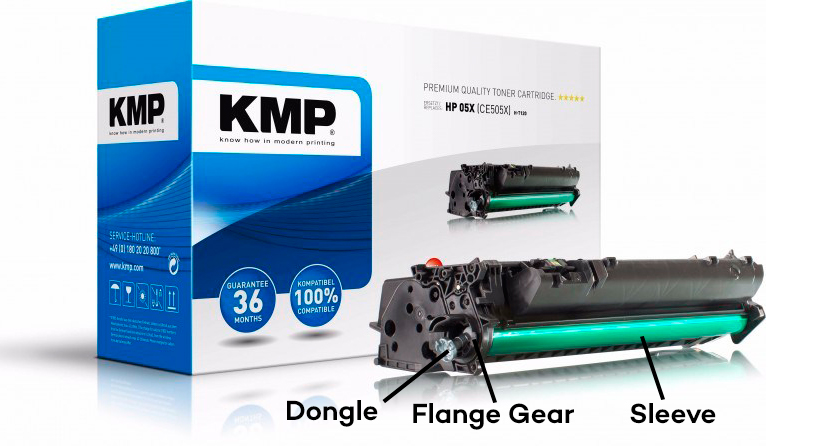 The following widely distributed toner cartridges were the subject of the lawsuit

• HP 05A / CE505A
• HP 05X / CE505X
• HP 80X / CF280X
• HP 55A / CE255A
• HP 55X / CE255X
• Canon Cartridge 720
• Canon C-EXV40
In May 2014 Canon therefore began to file applications for an injunction in order to prevent the sale of the equivalent rebuilt toner cartridges. As well as wta and KMP, numerous worldwide industry leaders were affected by the action, such as Armor, Artech, Pelikan, Zephyr SAS, Aster, X-Com Shop Ltd. and OOO Softrade.
Patent lawsuits amongst printer manufacturers are not uncommon in this high-revenue industry as ultimately the majority of revenue is not generated by the sale of printers, but by the sale of the associated printer cartridges. This also explains why the original producers have sometimes registered up to 200 patents for one printer cartridge: they want to make things as difficult as possible for their competitors.
Shaping the Future
It is therefore all the more notable that, despite their defeats in lower courts, the firms wta and KMP were brought before the highest court in Germany and emerged victorious with a judgement that can no longer be disputed, and which is capable of shaping the future.
However the significance of this victory only becomes truly clear when we consider what could have happened if the supreme court had ruled in favour of Canon. If that had occurred, Canon could have used such a ruling in the future to prohibit the recycling of the original Toner for which they hold the equivalent patents.
With this in mind,
Thank you, wta and KMP